Swell is a naval term (commonly "mute wave", "swollen sea" or "restia") and is the type of wave that is not caused by the weather conditions at the time it is observed but is generated by distant weather systems where wind blows for a duration of time in the past or in another area.
"Our father was a sailor in his youth and we often got the chance to hear his tales. Swell was a word we heard again and again between the words of the stories.
When we decided to open a beach bar in 1993, Dimitris thought that the name "Swell" would be perfect for it. The beach bar would be a perfect spot where we can have a great time during the summer season with our hotel guests and the people sunbathing on the beach.
Eventually during the course of time "Swell" beach bar became a beloved lodge and habit for many of the visitors of Skiathos who are now our friends."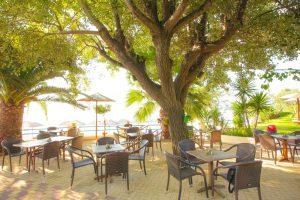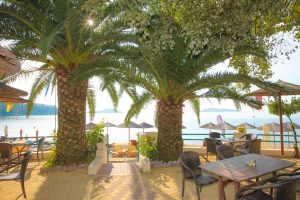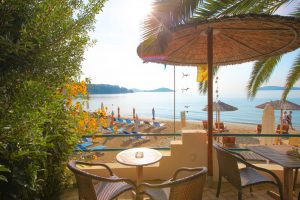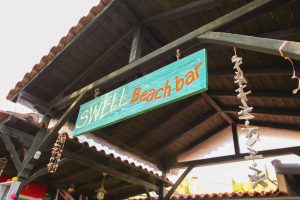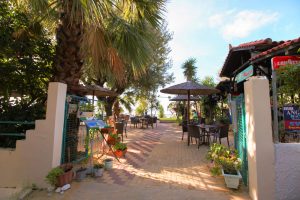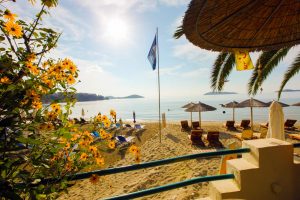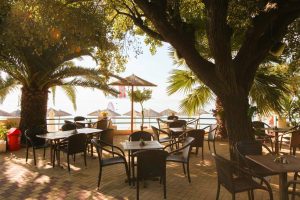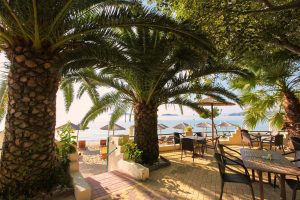 Swell beach bar is located in the hotel garden right on the beach of Megali Ammos and looks like a small heaven, full of trees like quince trees and the majestic poplar that cools the garden for the last half of a century.
We always seek for fresh vegetables and fruit from the local market and the best ingredients for our dishes. We have a variety of summer cocktails and smoothies and many refreshing drinks made of fresh fruit, as well as a selection of Greek wines and Greek beer brands.
The "Swell" team does all possible to serve their guests with great respect, love, inspiration and humour to make your holidays unforgettable!